Why pots? The obvious benefit, of course, is plant portability. The ability to adjust the position of your plants as you grow can be really useful, especially indoors, under grow lights, and also if one plant gets sick, or just isn't doing well, it can easily be taken out. The wrong type of pot, of course, can cause problems.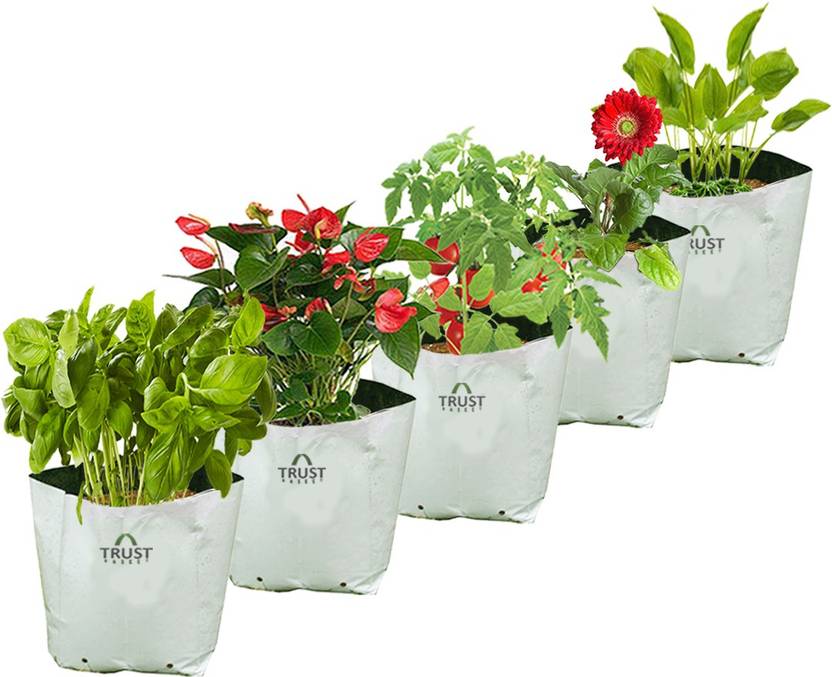 The old school plastic pots encourage roots to circle around the edges. If plants are left too long they become pot bound and then these outer roots are really susceptible to heat damage and disease, especially if the pots are made from thin black plastic. For larger indoor plants, some growers then transplant to five gallons.
The key with timing your transplants is to wait until your plants need irrigating every day. They should have totally exploited the media available to them, and then be transplanted into something around two or three times larger. As for pot shape, some folks will tell you that a taller pot gives you a taller plant, and a squatter wider pot encourages lower squatter plants.
Actually, no. It's a myth. Your choice of growing media, and overall pot volume are far more important than the shape of your pot. So, you probably already know fabric pots are wonderful, not least because they help to mitigate the problems of overwatering; roots enjoy more oxygen through the breathable material and don't circle around the edge of the pot becoming heat stressed as a result.
One important note about fabric pots: transplanting from one size to another can be a real pain because the roots actually grow into the fabric and you literally have to tear the root ball out from the pot. Not good. For this reason some growers choose a fabric root pouch just for the final stage, preferring plastic for the intermediate stages.